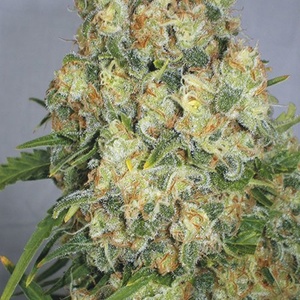 from
$ 1.95
per seed

Share this page
Black Widow
Black Widow Automatic is a hybrid which has dominant indica qualities but still has significant effects from its sativa genetic parents. Related to the famous White Widow strain and won several awards across the globe. This auto flowering version is recommended even for beginners. Indoor growing would not require using the 12/12 photoperiod because the flowering will start automatically despite of light intensity and duration. The flowering period would usually begin in 56 – 70 days after germination.
The plant has qualities that naturally battle mold and mildew which makes it good as an indoor plant even if the humidity is high.
Medically, the black widow has been used to treat stress-related issues such as anxiety and depression and a great muscle relaxant that would help people suffering from muscle spasms, body pains, and headaches.
Black Widow has a fruity aroma. Passionfruit and kiwi are combined with a hint of skunk.
Compare prices for Black Widow
Specifications
Type of seeds
Autoflowering seeds
Grow difficulty
Easy to grow