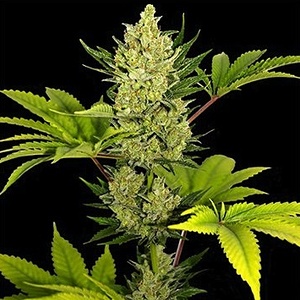 from
$ 7.72
per seed

Share this page
Blue Cheese Autoflower
Blue Cheese Autoflowering is a result of multiple re-crossing of the two legend marijuana strains Cheese and Blueberry.
The Blue Cheese Auto plant is short just like its Indica parents.
This strain is easy to grow indoors and outdoors. The stone effect is long, deep, body stone which is comforting and relaxing at the end.
The smell of Blue Cheese Auto is sweet even if it has an overpowering smell of Skunky/Cheese.
Compare prices for Blue Cheese Autoflower
Specifications
Type of seeds
Autoflowering seeds
Reviews for Blue Cheese Autoflower