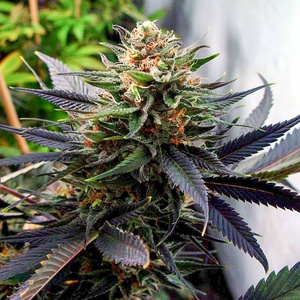 from
$ 12.22
per seed

Share this page
Lavender
Lavender brings together a world of weed. Strains with histories that traverse Afghanistan, Hawaii, Korea, the U.S., and Europe are all melted together in this 3-way cross. This exotic looking strain develops into some of the darkest purple coloration imaginable, with the leaves turning nearly to black at the ends.
Lavender can shoot to tall heights when allowed an extended vegetation period before being placed into the flowering phase. Outdoors, this variety can thrive in a most temperate zones, although arid climates known for their rich agricultural promise are of course optimal.
Lavender was a 1st place winner for the best Indica at the High Times Cannabis Cup in 2005.
Compare prices for Lavender
Specifications
Flowering time
Long flowering period
Type of seeds
Feminized seeds
Awards
Cannabis Cup Winner