Skunk Dream CBD Feminized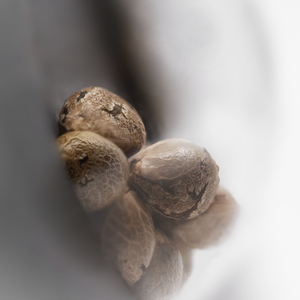 from
$ 5.35
per seed

Share this page
Available at

Skunk Dream CBD Feminized
The potential of Sensi Seeds Skunk #1 blended with the calming elements of high CBD concentrations. Skunk Dream CBD Feminized is sativa dominant (70% to 30% indica). It's got a THC to CBD ratio of 1:26, and incredibly low levels of THC (just 0.25%). The CBD content is around 7%. It's a strain for people looking for a relaxing effect, without any psychoactive impact.
Thanks to the Sativa dominance, the plants are not only tall, but also they have a 'stretched out', structure, and form plenty of buds during the flowering stage. This cannabis strain is also pest-resistant, which is advantageous for novice gardeners. Alternatively, the plants can be cultivated inside, but will need room to reach their full potential height. Experienced growers may want to experiment with the SCROG (Screen of Green) or supercropping techniques when cultivating.
Skunk Dream CBD Feminized is 70% Sativa and 30% Indica. However one of its parents is the powerful Skunk #1, it will not produce any psychoactive effects. The low THC levels means that with the right preparation it's legal to grow in some countries, such as Switzerland and Italy.
Compare prices for Skunk Dream CBD Feminized
Specifications
Type of seeds
Feminized seeds
Reviews for Skunk Dream CBD Feminized