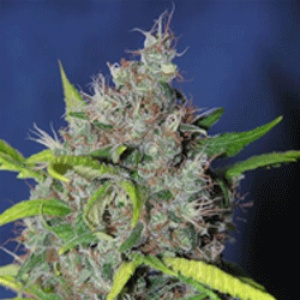 from
$ 10.88
per seed

Share this page
Available at

BubbleBerry
BubbleBerry has been one of the most satisfying varieties to date, creating a legend for herself in the grow rooms and neighbourhoods of cannabis connoisseurs. Originally conceived in 1996, BubbleBerry has made a perfect hybrid, combining all of the fine qualities of the award winning parents, the ever famous Bubblegum and Blueberry strains. The expertise and diligence of the individual growers also played a role in her victory and we wish to thank each and every one of those providers.
This plant produces larger buds with more strength and taste than original Bubble Gum or Blueberry. This strain is very hardy and spider mite-resistant. Pungent, sticky flowers with an overpowering aroma provide the smoker with a high and a long lasting buzz. Filtering the air system should be mandatory when cultivating this cannabis delicacy.
BubbleBerry was winner of the prestigious 1999 San Francisco Bay Area Growers Award and the Nimbin Mardi Gras Festival 2002 in Australia, grown by Beanmeister Bros.
Compare prices for BubbleBerry
Specifications
Type of seeds
Regular seeds
Awards
Cannabis Cup Winner