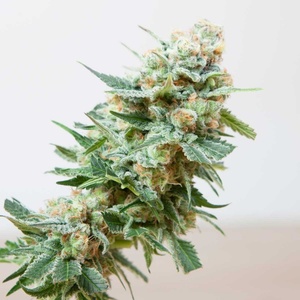 from
$ 2.03
per seed

Share this page
Misty
Excellent strain for those who have limited space but still want good quality buds and high yield.
Misty is a mix between Indica and Sativa but looks more like Indica and grows into dense and short bushes with thick leaves and is a excellent choice for beginners. Buds develop all around the plant because it uses all its side branches what makes a heavy crop possible and as they mature they grow tight covered by a beautiful and very sticky layer of resin from bud to smaller leaves.
Misty's spread around a nice fresh sour/sweet scent and while smoking the taste is sweet spicy.
The spear leaves are covered with trichomes making it a good option for those who want to cultivate a strain that is specifically suitable for use of oil or hash production.
Compare prices for Misty
Specifications
Type of seeds
Regular seeds
Grow difficulty
Easy to grow