240-Watt Full Spectrum G8LED Veg/Flower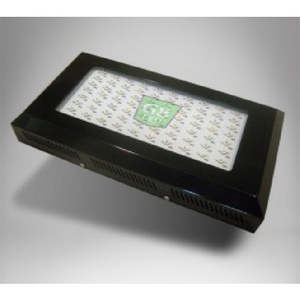 from
$ 299.95

Share this page
240-Watt Full Spectrum G8LED Veg/Flower
The 240 Watt Full Spectrum Veg/Flower grow light by G8LED has the growth equivalent of a 400 Watt HID (HPS or MH) system. This light is for vegetative growth & flowering cycles, and provides intense coverage for minimal 6 square feet (0,67 square meter) and larger. Penetration for up to 60 inches past the plant canopy. High quality infrared diodes which output a nearly invisible wavelength beyond the light spectrum. Electrical savings of up to 300 Watts per hour. G8LED has the ideal color ratio, with 8 bands of the color spectrum, including infrared (IR), ultraviolet, 6000 K white light. Suspension cables are included. No ballast needed.
LED brands: BridgeLux, Epistar, Optotech
Input voltage / amperage: 110 - 240 Volt / 1.2 - 0.7 Ampere
Net weight: 4,5 Kg (8.2 lbs)
Dimensions: 40,6 x 21,6 x 6,4 cm (16" x 8.5" x 2.5" inch)
Lifespan: 50,000 hours
Power consumption: 140 Watt
Coverage area: 0,67 sq.m. (6 sq.ft.)
Compare prices for 240-Watt Full Spectrum G8LED Veg/Flower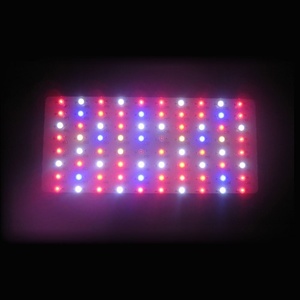 Reviews for 240-Watt Full Spectrum G8LED Veg/Flower
All reviews
Sorry, there are no reviews yet for this product; Be the first to add one!
Add a review