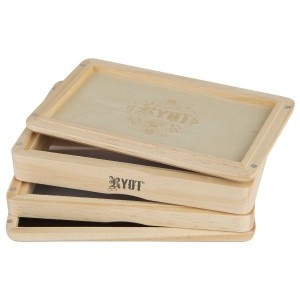 from
$ 38.95

Share this page
Ryot Walnut Sifting Box
In this Ryot Walnut Sifting Box you can store and sift your materials in style, as well as using it as a humidor. This Ryot's sifting box is crafted from walnut wood and designed to hold in humidity. The levels are held together with magnets which lock the Ryot box together.
Just spray or dab a small amount of water on the Lucite plate located in the bottom level, and your materials are kept moist.
Dimensions:
3 x 5 inch.
4 x 7 inch.
Compare prices for Ryot Walnut Sifting Box
Reviews for Ryot Walnut Sifting Box
All reviews
Sorry, there are no reviews yet for this product; Be the first to add one!
Add a review