Bud Bug (Electric grinder)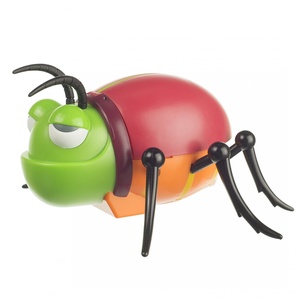 from
$ 34.75

Share this page
Bud Bug (Electric grinder)
Make grinding both easy and fun with the Bud Bug electronic grinder. The Bud Bug features three separate compartments: the outer shell, the grinder and the release port. Simply place your herb in the loading chamber of the grinder and activate the grinder by clicking down the outer shell of the Bud Bug. The grinding element is equipped with durable shark teeth that will gnash through your bud with great ease. The innovative automated design features a rotary wheel that disperses the herbs through the bottom in less then 10 seconds, whilst it moves forward into a straight line. To deactivate the grinder lift up the outer shell and the Bud Bug will automatically stop.
The bottom compartment of the Bud Bug easily dismantles, which makes cleaning extremely easy. The Bud Bug operates on 3 AA batteries that are placed under the outer shell in the battery compartment.
Compare prices for Bud Bug (Electric grinder)
Reviews for Bud Bug (Electric grinder)
All reviews
Sorry, there are no reviews yet for this product; Be the first to add one!
Add a review