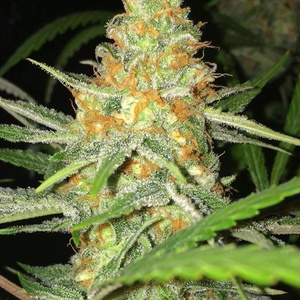 from
$ 10.42
per seed

Share this page
Champagne Kush
Champagne Kush, also just called Champagne, is a 50/50 hybrid. Champagne Kush is a cross between Hashplant and a Kush that had been pollinated by a male Burmese plant. A good strain for use during the daytime, Champagne Kush's has a tingling body high.
Champagne has an effective means of treating several medical conditions: chronic pain, depression, anxiety, loss of appetite, and nausea, among others.Outdoors the strain is ready for harvest in mid-November.
Despite the name of Kush, this strain's Indica effects are fewer, providing a light body high that may make users feel very tingly.
This strain gets its name from its unique, champagne-like aroma and flavor, though there are additional notes of sweetness.
Compare prices for Champagne Kush
Specifications
Type of seeds
Feminized seeds