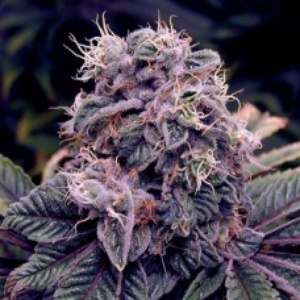 from
$ 4.05
per seed

Share this page
BlueBerry
This award-winning strain from the Pacific Northwest famous for her aroma and blueberry taste has become a legend amongst cannabis connoisseurs. BlueBerry is a 75% Indica crossed with an exotic mix of genetics: Chocolate Thai, Afghani and Highland Oaxacan Gold.
Blue Berry was then crossed with one of the Northern Lights resulting in an Indica dominant strain. She can also be grown outdoor in more Northern Countries and produces blue shades on its leaves as days get colder.
The plant has a stretched, compact budstructure and forms one large, tall bud and will have more of a Sativa high. Flower-to-leaf ratio is good and this strain doesn't need much nutrients. Vegetative period should be about three weeks. BlueBerry has a fruity somewhat earthy aroma and a berrylike, sweet flavor.
Medicinal value: insomnia, digestive problems, emotional problems, nausea, diarrhea, menstrual cramp, chronic pain, joint and muscle pain and fibromyalgia.
Compare prices for BlueBerry
Specifications
Flowering time
Long flowering period
Type of seeds
Regular seeds
Awards
Cannabis Cup Winner