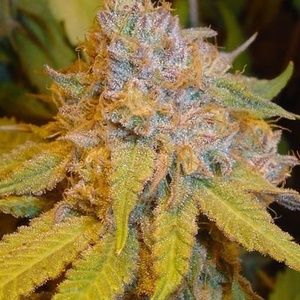 from
$ 5.70
per seed

Share this page
Available at

Grape Ape
Grape Ape is an Indica strain and is a cross between Mendocino Purps, Skunk and Afghani.
The flowering period of Grape Ape is between 7 to 8 weeks and is relatively easy to grow. This plant has dark green to purple leaves and is known for its fast flowering period and large yield.
Grape Ape tastes and smells like sweet grapes with a berry flavor. The high is relaxing and gives you a full body experience.
Compare prices for Grape Ape
Specifications
Grow difficulty
Easy to grow
Type of seeds
Feminized seeds