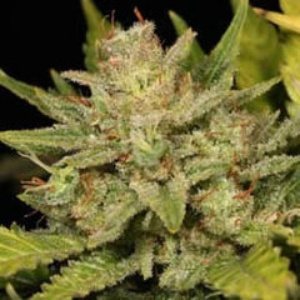 from
$ 3.47
per seed

Share this page
K-Train Feminized
Trainwreck meets Kush in this cross of the finest Indica and Sativa genetics. K-Train Feminized combines Kush, one of the oldest, most powerful indica strains from the mountains of India, with Trainwreck, a relative newcomer from the USA with an impressive sativa dominant profile. The result is one of the most talked about cannabis hybrids.
K-Train Feminized delivers a long-lasting high – the sativa component is the most pronounced of her genetic traits and effects can last for several hours. Recommended as an easy-to-grow variety, K-Train Feminized seeds produce solid bushy plants with sturdy side branches that rapidly develop clusters of resinous buds.
Aromas of orange and sweet citrus with an earthy undertone develop during the flowering period and come to full strength, along with the uplifting effect, after curing the buds.
The smoke is smooth and satisfying, yet so powerful that novice consumers are advised to take care when riding the K-Train for the first time.
Compare prices for K-Train Feminized
Specifications
Type of seeds
Feminized seeds
Reviews for K-Train Feminized