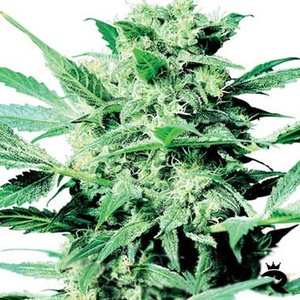 from
$ 9.15
per seed

Share this page
Available at

Shiva Skunk Feminized
As of the most potent Indica dominant strains available, this very special Shiva Skunk Feminized hybrid is named in honour of the Hindu god Shiva, the Lord of Bhang. Shiva Skunk seeds were an instant hit when released in 1987 as NL#5 x Sk#1 and that particular string of letters indicated something extraordinary.
NL#5 x Sk#1 offered growers a super hybrid embodying the two most powerful cannabis strains known at the time.
Both parents influence the prolific bud structure and potency of feminized Shiva Skunk seeds.
The bouquet of Shiva Skunk Feminized is musky with a sweet citrus undertone.
Compare prices for Shiva Skunk Feminized
Specifications
Type of seeds
Feminized seeds
Awards
Cannabis Cup Winner
Reviews for Shiva Skunk Feminized