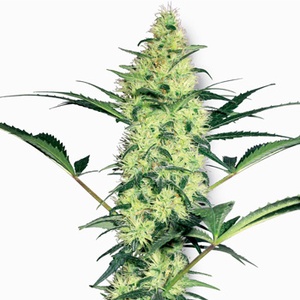 from
$ 9.50
per seed

Share this page
Available at

White Diesel feminized cannabis seeds
White Diesel became one of the favourite White Label feminized Sativa strains almost immediately after its release. The distinctive tones of grapefruit, lemon and rhubarb combined with the soaring high that characterizes White Diesel have been successfully reproduced in this feminized autoflowering hybrid.
The sturdy bud formation of the original is also pleasingly present in plants that display a shorter, more compact stature than the regular Diesel, making them the ideal Sativa strain for small gardens.
For their size, White Diesel plants produce a substantial harvest of potent buds.
Compare prices for White Diesel Feminized
Specifications
Type of seeds
Feminized seeds
Reviews for White Diesel Feminized