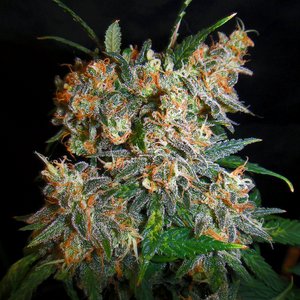 from
$ 2.32
per seed

Share this page
Aurora Indica
Aurora Indica is one of the most potent and popular Indica cannabis seed strains.
This cannabis hybrid is a blend of an Afghani cultivar and the legendary Northern Lights. It doesn't gain too much height in flowering and will grow huge, heavy colas. Although Aurora Indica is not specifically recommended for beginners, people with a knack for gardening can achieve spectacular results even on their first grow if they apply a little care and patience; some growers have described Aurora Indica as being like an easier to grow (and cheaper) version of Northern Lights.
Aurora Indica has a deliciously spicy black hash flavour and an extremely powerful Indica buzz. Similarly to its famous relative, the odour of Aurora Indica during the grow period is milder than that of the finished product, although naturally during the flowering period this increases with the development of the buds.
Compare prices for Aurora Indica
Specifications
Type of seeds
Regular seeds
Reviews for Aurora Indica