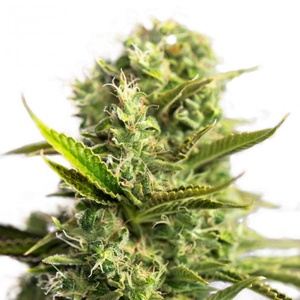 from
$ 6.25
per seed

Share this page
Available at

Bianca cannabis seeds
Bianca is a unique hybrid consisting out of three different and extremely popular strains of cannabis. The famous White Widow, which is regarded as one of the most desirable marijuana strains ever produced and is a multiple Cannabis Cup winner. The Afghani strain, used to mountainous conditions, a very hardy and strong strain of cannabis, which can endure severe cold and heat. And last but not least, the White Queen strain, also referred to as the Empress among the white cannabis genetics. The combination of these three will give a most exiting and beautiful strain of marijuana.
Depending on the space you have available, Bianca seeds will grow either indoors or outdoors. These Bianca plants grow to a medium height. There is a thick layer of THC crystals on the buds of the Bianca plant, which gives them a nice and white look.
The taste of the Bianca bud is a floral one, with a hint of hashish, a deep combination of flavors. Bianca gives a very positive high, very strong. It gives you an uplifting high with a strong after-blow.
Compare prices for Bianca
Specifications
Type of seeds
Regular seeds
Grow difficulty
Easy to grow