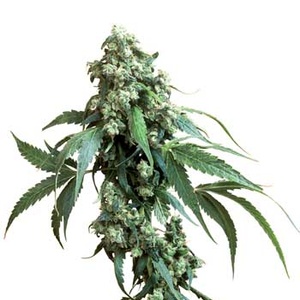 from
$ 12.51
per seed

Share this page
Available at

Jack Flash
How do you improve the best cannabis in the world? That was the big question when sensiseeds worked on a new strain from the Jack Herer line. Jack Herer's gene-pool has been refined, with desired traits reinforced largely through back-crossing. Over multiple generations, the favourite Herer mother was infused with a precise blend of Super Skunk and Haze, undergoing rigorous selection and testing at every stage.

Jack Flash is the triumphant outcome of that program; inbred with the bulk and vigour of her Afghani-Skunk ancestors without sacrificing any of Herer's sumptuous Haze high. In isolating this particular balance of traits, the four common phenotypes of Jack Herer are reduced to two recurring forms in Jack Flash, representing the contrasting sides of her heritage. The Indica form is compact enough for SOG, with rapid and highly distinctive bud development.

The Sativa-dominant Jack Flash is astounding in every way. Growers with space for medium-to-large plants should select this phenotype as a mother,- her flavour, yield and mind-body potency are virtually unparalleled.
Significant height gain in flowering, paired with the ability to completely fill out with solid, running, Skunk-Haze bud means that best results are seen when Jack Flash's Sativa form is allowed to finish at 1m or taller.
Compare prices for Jack Flash
Specifications
Type of seeds
Regular seeds
Awards
Cannabis Cup Winner