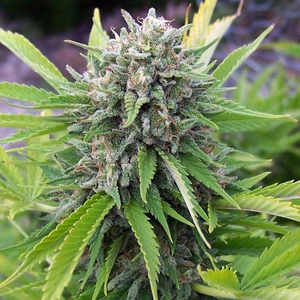 from
$ 2.20
per seed

Share this page
Bubble Gum
Bubble Gum is a famous strain known for its specific sweet smell and taste. Bubblegum is a strong and compact plant that is ideal for growing indoors and greenhouses. BubbleGum will grow a big main nug and without too much hassle can produce a very nice yield. Flowering takes around 8 to 9 weeks, producing dense, resin covered buds, however extra attention must be paid to avoid problems with mould and rot in colder climates.
A deliciously sweet flavour is just one of the remarkable qualities of this cannabis strain. These seeds will produce strong, versatile plants that are ideal for indoor growing or greenhouse cultivation and can also flourish outdoors in warmer climates. A compact Indica growth-pattern makes this an easy plant to grow and work with.
Bubble Gum females grow a large central bud and individuals that also produce many side-branches should be selected as heavy-yielding mother plants. The buds are generally dark green in colour with white, purple and pink resin, crystals, and hair.
This strain of cannabis seeds is also very suitable for medical marijuana users.
Compare prices for Bubble Gum
Specifications
Type of seeds
Regular seeds