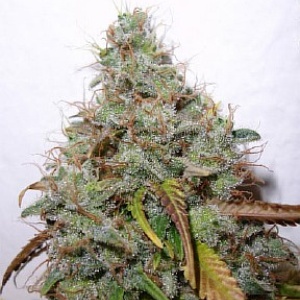 from
$ 2.14
per seed

Share this page
Papaya cannabis seeds
Papaya cannabis seeds are a dominant Indica strain that grows quickly, stays short and very dense. They are very easy to grow due to its mold and disease resistance. The plant doesn't get very tall but grows thick and compact with typically healthy Indica leaves.
This strain is specially recommended for Sea of Green method of cultivation since they remain dense and short predominantly. Papaya cannabis has a fast flowering period and the buds have a fruity exotic smell and when smoking, it has the same kind of taste.
Papaya is a fast growing type with a short flowering period of 45 - 55 days and grows into shorter sized plants with delicate and thin branches.
Compare prices for Papaya
Specifications
Type of seeds
Regular seeds
Grow difficulty
Easy to grow