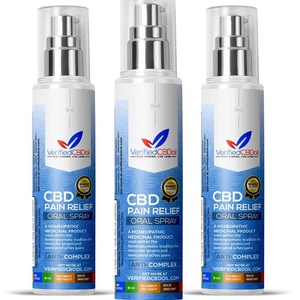 from
$ 43.95

Share this page
Available at

CBD Pain Relief Spray
CBD Pain Relief Spray is a natural, homeopathic oral spray from the american manufacturer Verified CBD Oil. The active ingredient of 100% organic CBD, rhizomes, turmacin, their proprietary blend 'GABA' and valerian root extract can give good medicinal benefits for pain relief. CBD Pain Relief Spray helps to reduce seizures and convulsions, to suppress body aches, muscle spasms and helps reduce nausea and other physical symptoms.
CBD Pain Relief Spray comes in an 8 ml spray bottle, and can be used as dietary supplement twice a day.
Brand

Compare prices for CBD Pain Relief Spray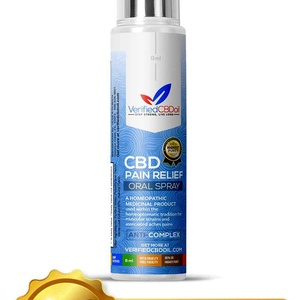 Reviews for CBD Pain Relief Spray
All reviews
Sorry, there are no reviews yet for this product; Be the first to add one!
Add a review