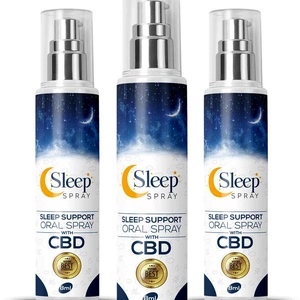 from
$ 43.95

Share this page
Available at

CBD Sleep Spray
CBD Sleep Spray from Verified CBD Oil is an oral spray, made of 100% organic hemp cannabidiol CBD, valerian root extract and their own special GABA blend. This balanced combination of natural ingredients is designed to stimulate and support a healthy, good sleep and is a great help in promoting good sleep habits. Works well for people suffering from insomnia. CBD Sleep Spray is very suitable for shift workers, when you're travelling long distance, or after a stressful period and in need of a good, healthy rest.

CBD Sleep Spray comes in a handy spray bottle of 8 ml, to be used as dietary supplement.
Brand

Compare prices for CBD Sleep Spray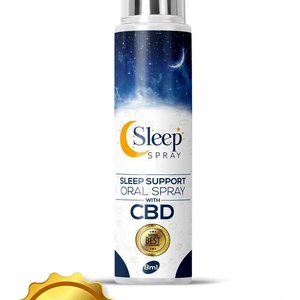 Reviews for CBD Sleep Spray
All reviews
Sorry, there are no reviews yet for this product; Be the first to add one!
Add a review