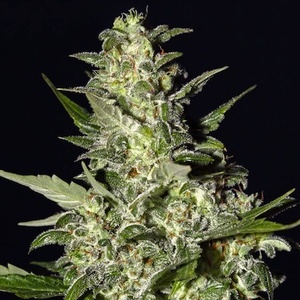 from
$ 2.03
per seed

Share this page
Critical+
Critical+ is fast growing and has a very dense structure of lateral branches and many side buds, greatly increasing the weight of the plant. Auto Critical is a cross of Critical classic that comes from Afghani x Skunk, combined with Ruderalis. It's a vigorous, productive and intensely aromatic plant. Critical+ genetics are Indica, creating a very manageable and compact size.
This strain is recommended for growing indoors, especially by growers in inner cities, who have little space and look for compact, discrete plants. Odor filters are not needed, and it's possible to make several harvests a year. Adding a 30% coconut substrate is recommended. Critical+ is an ideal combination of ease of cultivation, great taste, good aroma and positive effects on the body, mild and pleasant.
It has an high average THC and medium CBD levels, very suitable for medical cannabis users.
Compare prices for Critical+
Specifications
Grow difficulty
Easy to grow
Type of seeds
Autoflowering seeds