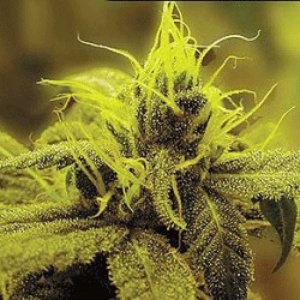 from
$ 4.00
per seed

Share this page
Haze #1 Feminized
The roots of Haze lie in the foothills of the Bay Area, California, in the 1970's and is a mix of Columbian, Mexican, Thai and Jamaican Cannabis. Haze has fluffy buds and a very long flowering period. It delivers an intense rushing high. This feminized variety is a delightful rendition of how a superior haze should perform.
Elongated with 4-5 spears is very typical of her growth pattern. Haze Feminized is a pure Sativa kind that can grow out to be a very tall but bushy plant, her leaves are long and narrow shaped.
This strain is exceptionally suitable for medicinal applications.
Compare prices for Haze #1 Feminized
Specifications
Flowering time
Long flowering period
Type of seeds
Feminized seeds
Grow difficulty
Experienced
Reviews for Haze #1 Feminized