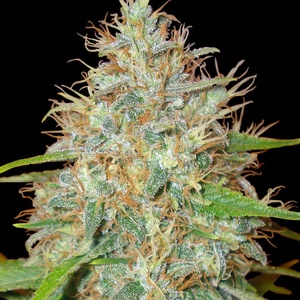 from
$ 11.70
per seed

Share this page
Available at

Skunk Kush Feminized
Feminised Skunk Kush has the thick stems and dark foliage of her Afghanica parent and displays Skunk's vigour and size, typically gaining 150% or more of her vegetated height in flowering. Thick buds are normal when growing the female version of Skunk Kush.
When grown in their natural shape, or with lower branches removed, the central bud of Skunk Kush will take up half the main stem on most plants. Across the strain, musky Skunk and dark, resinous Afghani aromas are complemented by a sharp citrus zest.
A dreamy, giggly, red-eyed high can always be expected from feminised Skunk Kush.
Compare prices for Skunk Kush Feminized
Specifications
Type of seeds
Feminized seeds
Reviews for Skunk Kush Feminized