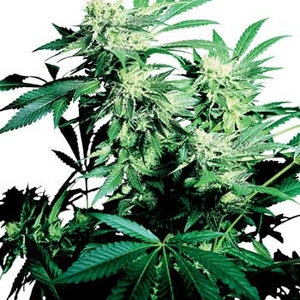 from
$ 9.50
per seed

Share this page
Available at

Skunk Kush
This Skunk variant mixes the pure Afghani genes of Hindu Kush with the explosive performance of Skunk #1. Less well known is the fact that there are several generations of cross-breeding in the history of Skunk Kush that add a different character to this strain. The results is an 40% Sativa, 60% Indica strain.
Thick Afghani buds are normal when growing Skunk Kush, and the phenotypes have an incredible flower structure composed of grape-like bunches of buds. When grown in their natural shape the main bud of Skunk Kush will take up half the main stem on most plants.
A booming body-stone is the most powerful effect, while the Skunk-Sativa throwbacks add a sizzling sideways counterpunch.
Compare prices for Skunk Kush
Specifications
Type of seeds
Regular seeds