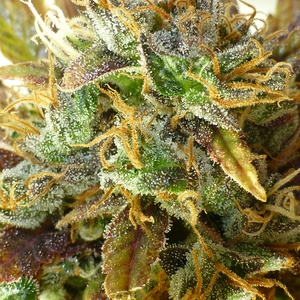 from
$ 5.30
per seed

Share this page
Sour Diesel
Sour Diesel, also known as Sour D, is an invigorating sativa strain named after the heavy duty aroma. This fast effective strain has made her name cause of her medical properties and an very easy to grow plant.
We advise to use approx. 30 % cocos in soil and take it easy with the manure. The flowering time is 10 till 11 weeks. The growing period will take 3 weeks and the yield can reach 400-450 g/m2 indoor. Height of this plant is 70 to 120 cm and the THC level is high.
This variety is meanly sativa and has some twists from indica and ruderalis.
Compare prices for Sour Diesel
Specifications
Flowering time
Long flowering period
Grow difficulty
Easy to grow
Type of seeds
Feminized seeds