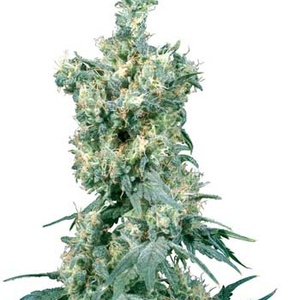 from
$ 7.99
per seed

Share this page
Available at

American Dream
Some people involved in developing this strain also recall an offhand remark that the aims of the breeder are very well summed up by the idea of the American Dream. When working for long periods with a cherished group of plants, the hope is that each new generation can be even more prosperous than its parents and reach new heights of success. In cannabis breeding, success and prosperity can be measured in terms of potency, vigour, yield and reliability.
American Dream produces avalanches of hard, fist-sized buds that bristle with spiky pistils and glisten with a slick coating of trichomes. This very special strain has a sparkling, silly stone-high and a pungent, earthy Skunk flavour that complements her fruity island notes.
Large yields are easy with intensive SOG-style cultivation or larger, multi-stem plants. In the greenhouse or outside in warm climates, American Dream can reach the size of a young fir tree, with staggering harvests of bud that can bend even her sturdy Skunk frame.
Compare prices for American Dream
Specifications
Type of seeds
Regular seeds
Reviews for American Dream