Trichomes / Crystals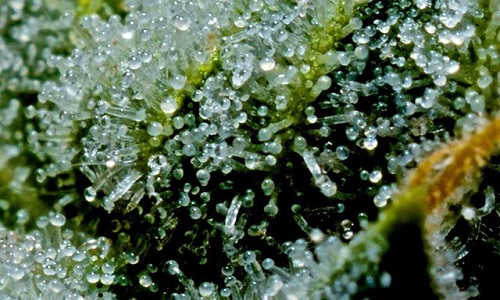 Trichomes, commonly known as crystals, are the translucent, crystalline structured resin glands at the buds and leaf surfaces of a flowering female cannabis plant. Originally acting as the plant's natural defence mechanism, trichomes produce resin that contains the vast majority of cannabinoids and essential oils in the plant.
The trichomes are harvested for the many medical and recreational qualities of the cannabis plant.