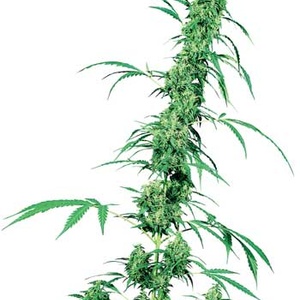 from
$ 6.00
per seed

Share this page
Fruity Juice
The Fruity Juice strain, a Thai Afghani hybrid which strongly expresses both its Indica and Sativa heritage. Attaining the perfect balance between pure Afghani Indica and pure Thai Sativa was a goal that took a very long time to achieve.
Fruity Juice is a large leafed, thick stemmed, powerhouse of a plant that's bursting with fragrance, power and hybrid vigour. She can be a first class producer under lights, even at the smaller sizes favoured by indoor growers. If grown in a sunny greenhouse or outdoors this plant can reach her full height of 2-3 meter. Fruity Juice buds are slick with gummy resin and exude a unique yet strangely familiar sugared flavour that must be smoked to be believed.
The best description of Fruity Juice's bouquet is "tropical charas".
Compare prices for Fruity Juice
Specifications
Type of seeds
Regular seeds