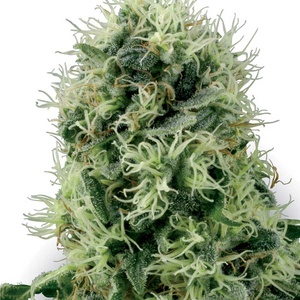 from
$ 2.08
per seed

Share this page
Power Plant
As soon as it was released in 1997 Power Plant became an instant success. The shape of the leaves are wide and big. Pure Power Plants are short growing bushy plants that are suitable to grow with little space or in a small greenhouse. It is very popular with commercial growers especially in Netherlands since the yields are consistent and large.
This cannabis belongs to the Indica category, which has very heavy and generous amounts of buds. Pure Power Plant has the capability to grow very fast, big and quite strong.
Since the Indica traits are more dominant, it can give you a very good high that also has an extremely powerful stone. The high has a pine flavour and creates a great buzz.
Because this is a pure unhybridised strain, Power Plant is one of those uncomplicated original classic strains that you should try. Stable, highly potent and great yields.
Compare prices for Power Plant
Specifications
Grow difficulty
Easy to grow
Type of seeds
Regular seeds