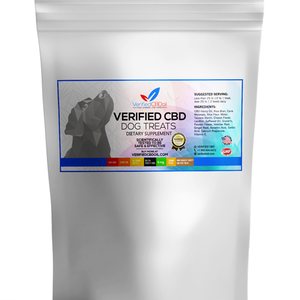 from
$ 37.95

Share this page
Available at

CBD Dog Treats
CBD Dog Treats are veterinary formula dietary supplements, especially created for dogs by Verified CBD Oil. Scientifically tested and made of a natural mix of organic CBD hemp oil, ginger root, passionflower, valerian root, vitamin E, ascorbic acid, calcium propionate, safflower oil and tapioca starch, a.o. These CBD Dog Treats are perfect to calm down nervous dogs or pets in stressful situations like thunderstorms and lightning, fireworks, or during travel.
CBD Dog Treats are ideal for your dog's overall health. Serve 1 to 2 treat treats daily, depending on your pet's weight.
Brand

Compare prices for CBD Dog Treats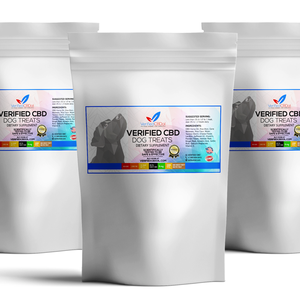 Reviews for CBD Dog Treats
All reviews
Sorry, there are no reviews yet for this product; Be the first to add one!
Add a review