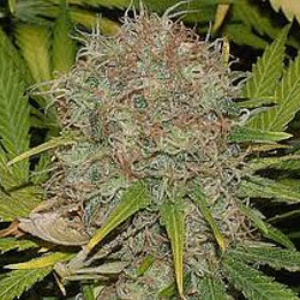 from
$ 2.05
per seed

Share this page
AK-48
AK-48 seeds are easy to germinate which is great for beginners who do not have a lot of experience growing weed. It is highly forgiving of mistakes in fertilizing and watering. The plant does not grow exceptionally large, it is great for people with a low amount of growing space.
Jack Herer and Ice are responsible for making this strain. The smell is quite neutral even if buds appear. Smoking AK-48 gives a sweeter pine-like taste with great body stone effect.
AK-48 produces a large amount of buds for its short flowering time. The name of this strain implies that the plant is finished before 48 days.
Compare prices for AK-48
Specifications
Type of seeds
Regular seeds
Grow difficulty
Easy to grow