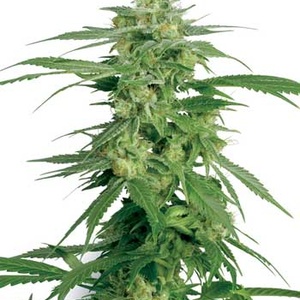 from
$ 2.26
per seed

Share this page
Hollands Hope
One of the first cannabis varieties designed for tough outdoor conditions. Since the early Eighties, Holland's Hope seeds have flourished in the Netherlands, raising the standard for Dutch outdoor weed. This strain was named for her ability to finish flowering and produce excellent results in a wet and changeable summer - thus giving hope to Holland's outdoor growers.
Holland's Hope is a fungus-resistant pure Indica. She produces solid, heavy buds with a knock-down stone. Plants remain compact by outdoor standards and can produce a remarkable harvest, even in an unremarkable summer.
Holland's Hope is a tough, mostly-Indica cannabis hybrid with a very short flowering time.
For many years, Dutch growers have enjoyed the advantages of Holland's Hope. In fact, its superior performance in cool climates is the reason for its name - it was one of the first cannabis strains to give hope to Holland's outdoor cultivators! Some oldschool fans of the weed may even remember it as Holland's Hoop - 'hoop', the Dutch word for 'hope', is pronounced in the same way as the English word but the spelling sometimes caused confusion!
This variety is ideal for outdoor growers in cool climates where short summers may limit the growing season. Holland's Hope seeds produce vigorous, hardy plants which are resistant to pests and fungus and can often reach a height of two metres, even in cooler summers. This gigantic size is one of the reasons that this Dutch classic is able to produce such enormous harvests; plants should always be given plenty of growing room, especially once the flowering period begins.
Holland's Hope is a stable mix of Afghan and an early-finishing Skunk. It is a highly potent smoke with a fruity, earthy flavour.
Compare prices for Hollands Hope
Specifications
Grow difficulty
Easy to grow
Type of seeds
Regular seeds
Reviews for Hollands Hope