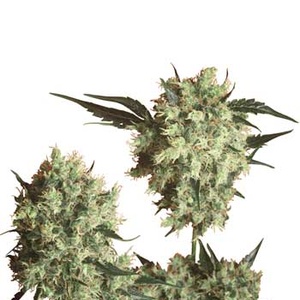 from
$ 13.90
per seed

Share this page
Available at

Marley's Collie
Creating a strain worthy of the Marley name was a challenge Sensi Seeds took very seriously. For two years, the skills of the research lab focused on Jamaican plants selected years before for their delicious tropical qualities. After dozens of experimental crossings, the best Jamaican lady was pollinated with a pure Afghani cultivar from the Maple Leaf Indica family.
From the first tests with Marley's Collie, it was obvious this was a very special hybrid. The fusion of tropical Caribbean ganja and Afghanica genes from the Hindu Kush gave rise to exotic, exciting plants with massive, running bud structures. The rich and unique 'green oil' smell of Marley's Collie encompasses the sweet, sharp and spicy notes of her varied ancestry.
Marley's Collie's buds have strong Indica and Sativa features, providing a delicious burst of flavour and splendid, golden high.
Compare prices for Marley's Collie
Specifications
Type of seeds
Regular seeds
Reviews for Marley's Collie