Prima Klima Carbon Filter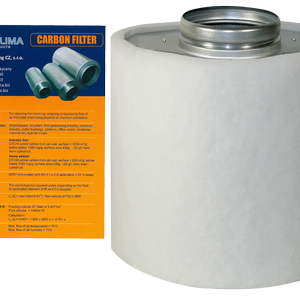 from
$ 37.64

Share this page
Available at

Prima Klima Carbon Filter
Untill now, many homegrowers decided not to invest in odour control - simply because it was too expensive for them. Sometimes with fatal consequences. Now you can use the new Eco-Line active carbon filters produced by Prima Klima, with high quality activ carbon filters for low prices.
This carbon filter is especially suitable for smaller Homeboxes.
Brand

Compare prices for Prima Klima Carbon Filter
Reviews for Prima Klima Carbon Filter
All reviews
Sorry, there are no reviews yet for this product; Be the first to add one!
Add a review