Ultrasonic Cool Mist Humidifier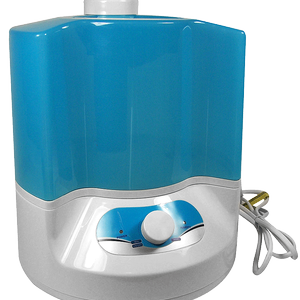 from
$ 68.33

Share this page
Available at

Ultrasonic Cool Mist Humidifier
NatureSpirit UH-601 is a high quality humidifier with lots of good features:
It does not have a fan but uses ultrasonic technology to generate cool mist in super quiet operation.
The build-in Ionizer purifies air and prevents bacteria from build-up. It also does not use any filters.
A liquid to maintain the device is delivered as well. An instruction comes with it.
The "Ultrasonic Cool Mist Humidifier" is perfect for two 600 watts lightbulbs. When you are using more illuminants we recommend to use the bigger version of the humidifier.
To set the desired evaporation rate you should use a hygrometer, so you can set up your humidifier perfectly with the infinitely variable level control.
Compare prices for Ultrasonic Cool Mist Humidifier
Reviews for Ultrasonic Cool Mist Humidifier
All reviews
Sorry, there are no reviews yet for this product; Be the first to add one!
Add a review