Volcano Digital Vaporizer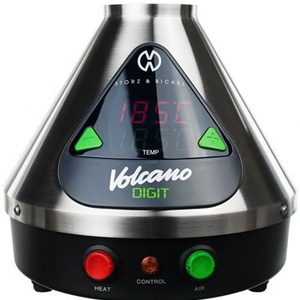 from
$ 480.66

Share this page
Volcano Digital Vaporizer
The Volcano Digital is the digital version of the Volcano vaporizer. The advantage of this vaporizer is the large LED display, which immediately informs the user of the operating status and temperature.
Includes:
5 balloons with mouthpieces "Easy Valve"
Easy Valve filling chamber for herbs
6 screens
Pad for vaporizing liquids
Cleaning brush
Grinder
Brand

Compare prices for Volcano Digital Vaporizer
Reviews for Volcano Digital Vaporizer
All reviews
Sorry, there are no reviews yet for this product; Be the first to add one!
Add a review