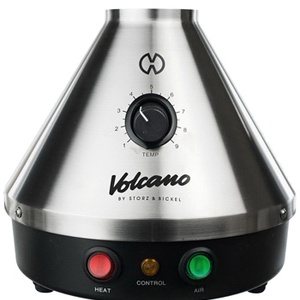 from
$ 376.43

Share this page
Volcano Vaporiser
The Volcano System Inhaler releases flavouring and active ingredients from herbs through vaporisation by hot air. Optimum treatment of the active ingredients reduces the development of harmful substances and odours to a minimum.
This means that even non-smokers find this vaporiser extremely enjoyable.
Brand

Compare prices for Volcano Vaporiser
Reviews for Volcano Vaporiser
All reviews
24-06-2016
Author: Avalon
Classic Vaporiser
Still one of the best table top vaporizers.
Add a review