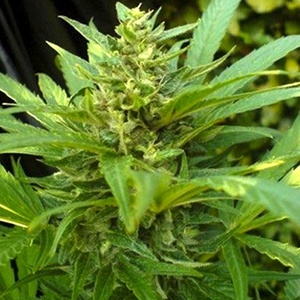 from
$ 1.75
per seed

Share this page
Master Kush regular cannabis seeds
First called High Rise, this strain of marijuana was developed in one of the tall buildings in Amsterdam's Bijlmer area. This Hindu Kush / Skunk hybrid was stabilized and marketed, and it has been a classic ever since. Master Kush seeds develop into strong cannabis plants of medium height.
Master Kush is a plant back from the Hindu Kush region of Afghanistan, it is a compact variety that grows well in any medium such as soil, hydro and coco. The taste will remind many smokers of hand rubbed hashish. Master Kush produces an extremely potent smoke that is smooth and sweet with earthy/citrus flavours, the high is strong and powerful. Less odour than normal is produced during flowering.
Master Kush is resistant to spidermite but can be susceptible to mould in humid conditions due to the sheer size and density of the bud growth.
Because of the strong effect and almost neutral taste Master Kush is used as medicinal cannabis as well.

Master Kush Regular | Master Kush Feminized
Compare prices for Master Kush
Specifications
Type of seeds
Regular seeds
Awards
Cannabis Cup Winner