Grow cabinets - style, class and stealthiness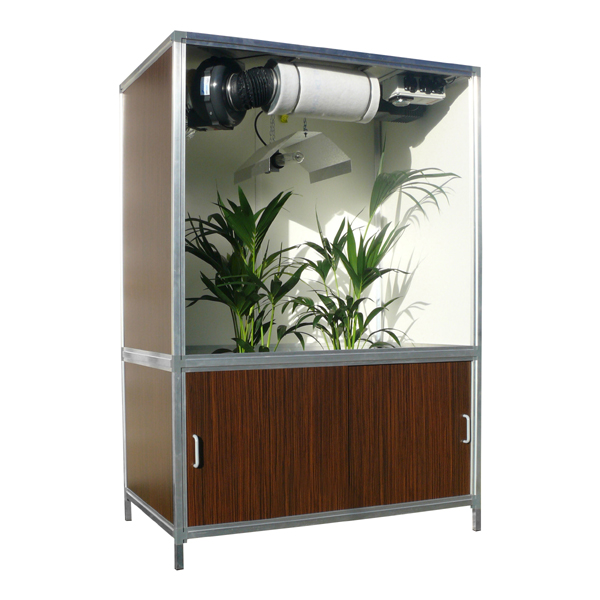 When growing marijuana it's hard to find the best place to build a fully fledged tent. This is why many people prefer buying a grow cabinet. All of them are good-looking, depending on the buyer's preferences, though. They can imitate a cupboard, a bookcase or an entertainment centre with doors and all. From dark to light to clear white or made from glass - these grow cabinets can be both stylish and useful. What's more - the best thing about them is that they are stealthy. No one can know what's inside, unless you show them.
Grow cabinets can be purchased from a producer or from a maker. They can also be bought from second-hand stores and auctions. A cool thing would be to buy the parts for a grow cabinet and build one yourself! DIY is something that can not only bring you a personalised cabinet that will be "at home" around your other furniture, but will also give you a great feeling of having made and completed something yourself.
Which grow cabinet to choose?
The answer to this question depends on how much space you've got and how many plants you want to grow. Practically speaking, you can customise your new purchase at any point in time. You can even cover it in metal or textiles - just be careful not to harm the surfaces. This can ruin the insulation and turn your grow cabinets somewhat useless.