Planting cannabis seedlings
There are two main ways to plant cannabis seeds; using a hydroponic system or planting cannabis seedlings in soil. Both have their advantages and disadvantages, with both methods appealing to different types of growers. If you're planning on planting cannabis seeds then make sure you research both methods fully before deciding which avenue to go down. Using a hydroponic system can be pricey, but it will require less effort on your part for a plentiful yield. Planting cannabis seedlings in soil is the cheaper option, but will require a lot more time and attention when it comes to feeding and watering. If you want to plant marijuana seeds using a hydroponic system then it can take some time to get set up. Make sure you have all of the equipment you need first, then ensure everything is set on a timer that suits the particular seedlings. After that, it should be easy just to keep an eye and watch your plants flourish.
Planting cannabis seeds in soil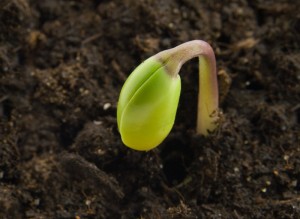 Those who want to plant cannabis seeds in soil can decide whether they want to be indoor or outdoor growers. Many people opt to grow outdoors if they're doing so in soil, as this will give the plants the best chance of a high yield. However, you may want to consider planting seedlings inside the house, at least for the first few weeks, before moving them outside. If you do plant your seeds outside, you will also need to consider extra security precautions, to keep your plants safe. Make sure you plant marijuana seeds somewhere outside that is Southern facing, in order to make the most of the sun. However and wherever you decide to plant marijuana seeds always ensure you have the best equipment at the right price.
Compare the different companies selling everything you need, in order to find equipment that is reliable and cost effective.